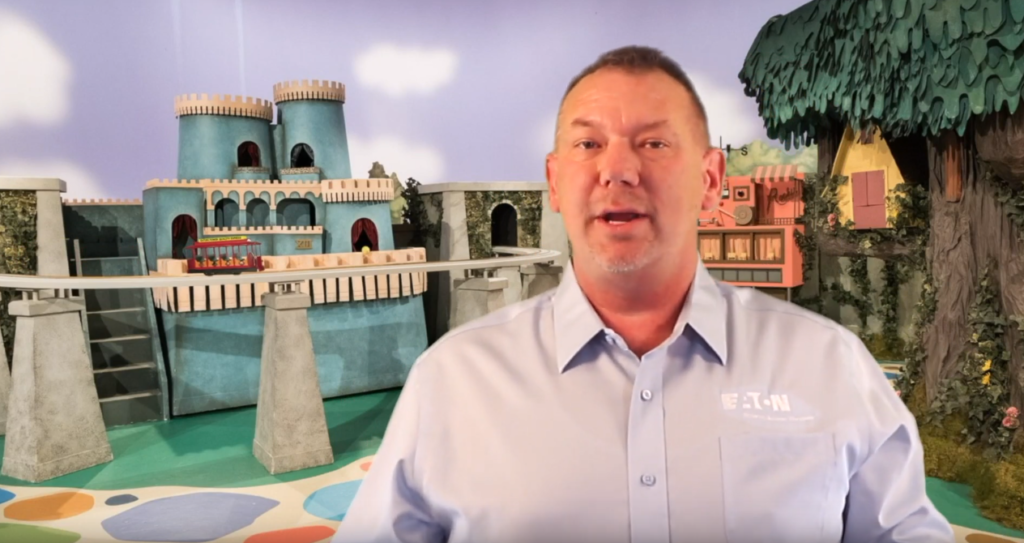 Entertaining corporate videos have long been one of Strategic Insights' secret passions. Many of them remain secret because they're so "inside," it's hard to share these projects with a general audience. Just before lockdown commenced, we collaborated with worldwide power protection company Eaton on a video for their sales network. The information itself was a bit on the dry side, so we helped the Eaton executives develop a concept and script. The consensus was to recreate the "world" of Mr. Rogers' Neighborhood. As the effort was led by Eaton SVP/GM Chris Butler, he landed the juicy role of Fred himself. The entire video was shot in our in-house studio. Using a green screen and various props and costumes, we booked a full day in our office studio. Afterward, we assembled the video from the raw footage, custom backgrounds and some exacting motion graphics and post-production work.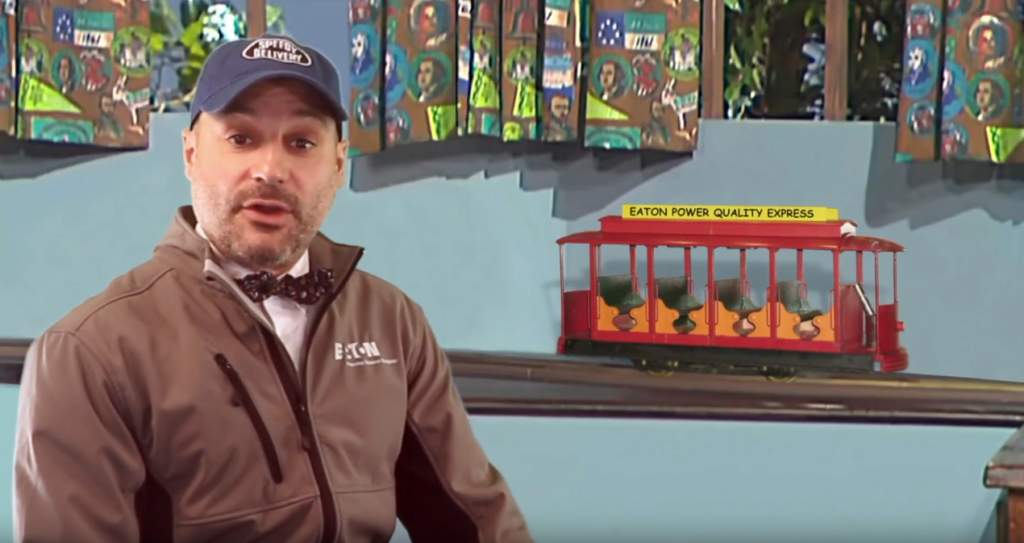 Over the course of the video, Mr. Butler is visited by his new "neighbor" and Mr. Speedy Delivery, both played by Eaton executives. Trolley takes us into the Land of Make Believe, where we meet a few more characters, both human and puppet (all represented by Eaton talent), who deliver positive messages to viewers.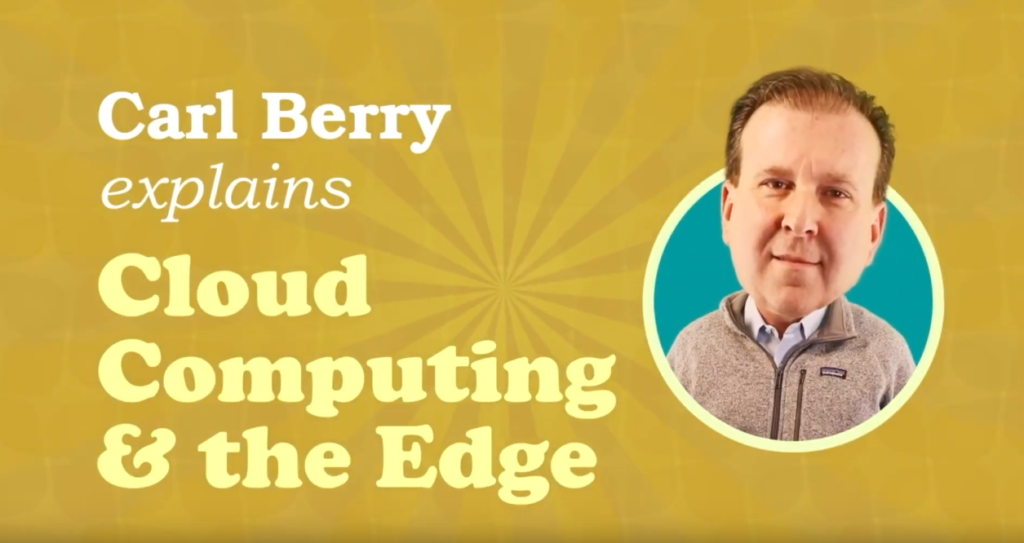 Due to confidentiality concerns, we're unable to share the video itself (including Mr. Butler's tour-de-force performance of his show's theme song). But as you can see from the collection of still frames, it was an upbeat, colorful project to coordinate. Little did we know we'd be unable to gather in even small groups or shoot any original footage for weeks to come. A selection of our other videos are available to view here.